Hey all,
Picked this car up a while back with the intent to built it into a track/auto-x car, but I've recently found a nice 2.5RS coupe and decided I don't need two MR2s. So this one needs a new home to make space in my garage.
The Good:
-Essentially a whole T-top car.
-Manual steering, non-ABS (good feedback, lower weight).
-All glass is intact (and possibly all original, I'll have to double check).
-New undriven Prothane full bushing kit and steering tie rods courtesy of the previous owner.
-Car was effectively left stock, right down to the stereo. The wiring loom in the engine bay and the beginnings of a wing delete were the extent of the "mods".
-LOTS of spare parts left over from my black restomod and previous parts car.
-Clear AL title, could be put back on the road. I personally think it's better suited to a track project, but then I have pretty high standards for my road cars.
-Oddly low miles. ODO says ~118k. Little suprising for the shape it's in.
The Bad:
-Previous owner informed me the engine has rod knock. I haven't assessed the severity myself, might be rebuildable but as cheap as U-pull 5S (or even 1MZ) engines are, probably not worth it.
-Body is a little rough. Ok, pretty rough. As far as I can tell the damage is all cosmetic, critical suspension points are straight. I'm including spares from my other cars to fix 99% of the damage.
-No seats. I'm including brackets to suit Sparco Sprint, R100, etc. Otherwise interior is decent, no show car but fair.
-T-tops leak near the center bar. Probably want to store it under a roof.
Now for some pics.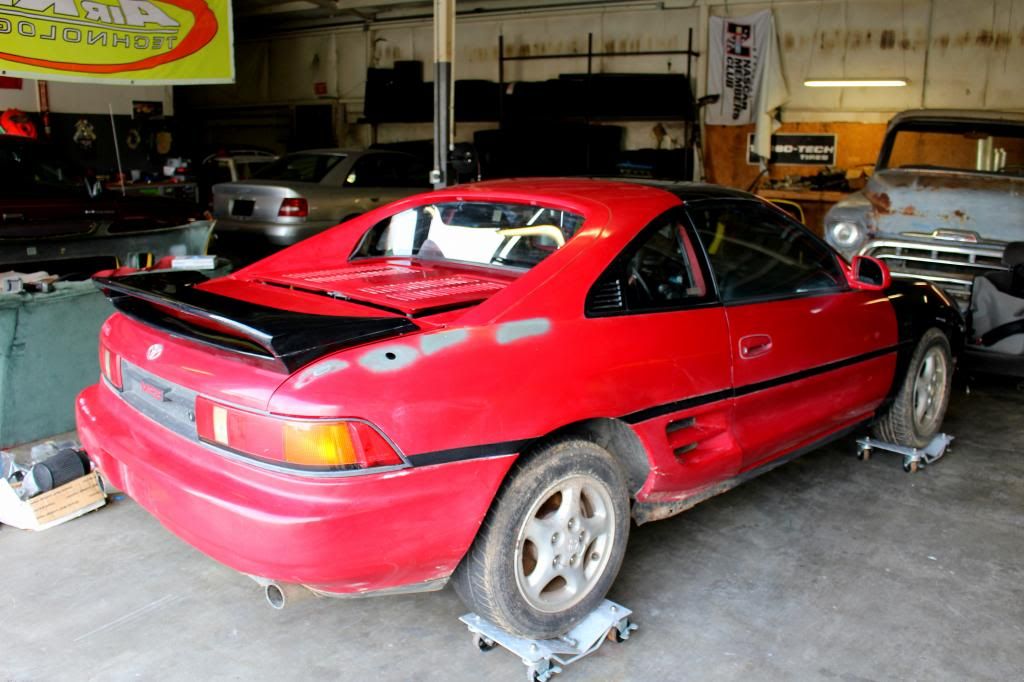 Selling as is, where is (HSV). Not interested in parting out, don't have the time to tear it down and need the space sooner rather than later. Take the car and all parts, or don't take any of it. Bring a truck and trailer and some friends or a winch/come-along. My suggestion would be budget 1MZ swap, good suspension, little bodywork and a coat of plastidip, then autocross the bajeezus out of this thing. That was going to be my plan, anyway. Asking $800. Any questions, feel free to PM me.