Automotive Inspired Tattoos!
---
As a result of my most recent tattoo journies I was wondering if anyone else had any tattoos that were inspired by the automotive world? Here are my 2 most recent ones.
This one is my Air Ride inspired one. Its all air managment collaged to make up the majority of a half sleeve.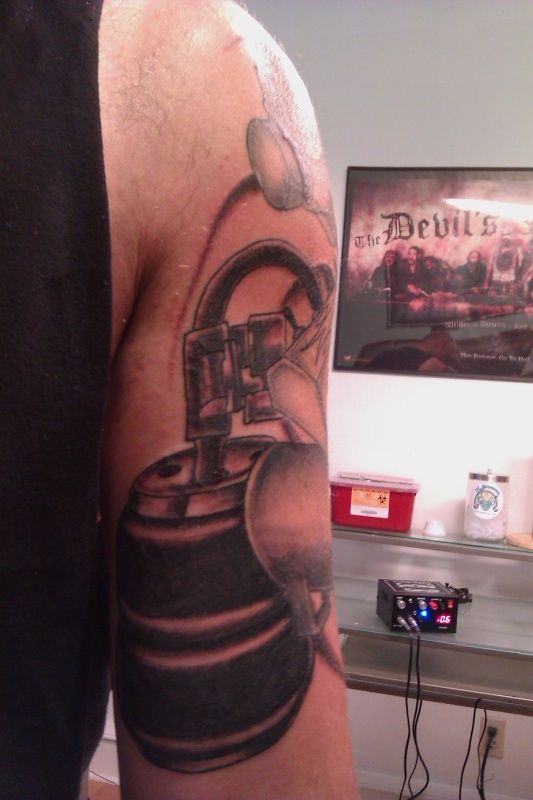 This one I just got yesterday! Its to portray as if I am looking through the view finder of my camera and taking a picture of MYSIXFO.
__________________
64 Impala SS-The Work in Progress
94 Caprice lowered on 22s-daily
01 Celica GTS
04 Chevy Trailblazer EXT-family ride
06 Joyner 650 Sand Spider-The Buggy
68 VW Rail Buggy-CNC rail conversion 44" Rear Paddles
85 19ft Bayliner Capri